Hello eMeals readers! I'm Michelle and I blog over at The Momma Bird. I'm a former teacher turned Stay at Home Mom when my husband got orders and we took the big move to England. I've been staying home with my littles every since! It's definitely a challenge some days but I know that this is exactly where I'm supposed to be in this season of life.
I am so excited to share this recipe with you. I've found so many yummy recipes on eMeals that I was shocked they asked me to share this one with you! It's definitely not Paleo friendly (which is the current dinner plan I am subscribed to) but everyone deserves a treat right?! And let's not mention that I may even get in trouble with my family because apparently this is a "family recipe" ….although the recipe was a combination of two recipes that could clearly be found online. 😉 This is a big favorite in the summer time when you can get fresh picked berries, but honestly, I enjoy it year round! And how pretty would this be on your New Years table with the bright red color?! This recipe has a graham cracker crust (but my mother in law uses a normal pie crust for it), a cream cheese type bottom layer with the top layer overflowing with blueberries, raspberries in a gelatin filling. If you end up making this dessert I'd love to hear how you liked it!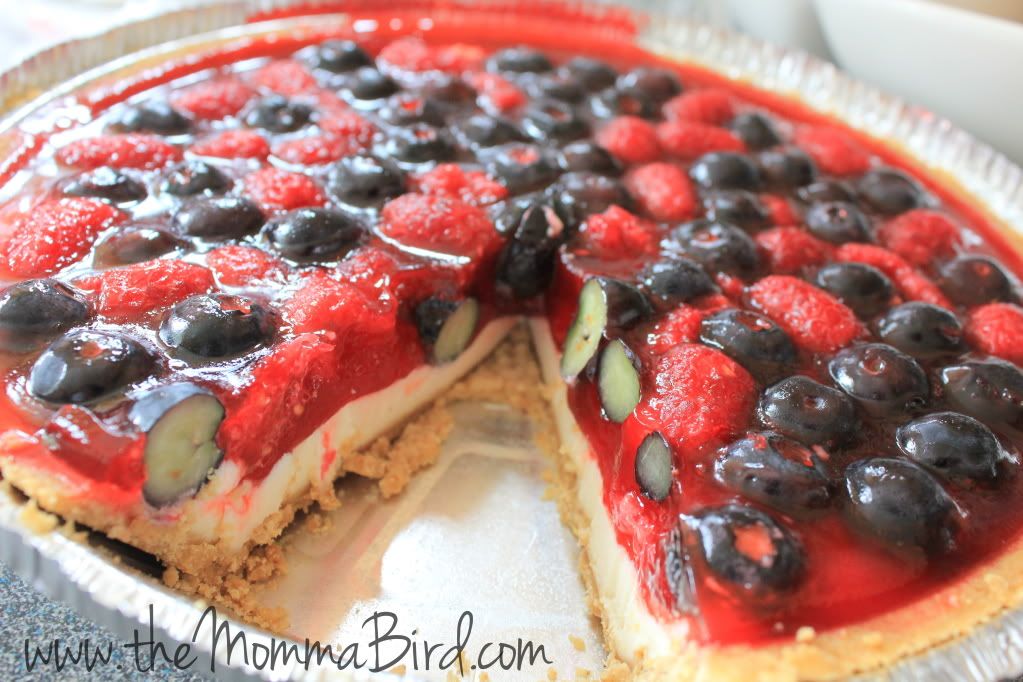 Ingredients:
1 8-ounce package cream cheese, softened
2 Tbsp. milk
1 Tbsp. sugar
1 graham cracker crust (or regular pie crust if you prefer)
1 cup fresh raspberries
1 cup fresh blueberries
3/4 Cup sugar
1 Tbsp. cornstarch
1/4 Cup raspberry-flavor gelatin
whipped cream (for topping – optional)
Directions:
Stir together cream cheese, milk, and 1 Tbsp. sugar in small bowl.
Spread cream cheese mixture over bottom of cooled pie crust.
Combine raspberries and blueberries and pour into pie crust, on top of cream cheese mixture.
Combine the 3/4 Cup sugar, cornstarch, dash of salt, and 1 Cup water in a saucepan. Cook and stir until thickened and bubbly. Once it's bubbly, cook it for 2 more minutes.
Stir gelatin into the bubbly liquid.
Cool mixture – slightly.
Pour gelatin mixture over the berries in the pie.
Cover & refrigerate 4 hours or overnight.
Top with whipped cream if desired!